Posted in Introduce Yourself
Hi All, 

A quick introduction - I run an employer branding/EVP and HR Advisory practice from offices in Bondi Junction.  We support a range of clients from small businesses through to listed entities and government.  Prior to starting the business 3 years ago I ran a consulting business within a multinational recruitment company.

I provide advice on how to recruit, engage and manage people.  Small business sometimes needs ad-hoc advice, or someone to go to if employee issues arise however they don't need someone full-time so I can assist as that on-call support.  Where I'm able to add most value is in advice on proactive people management and growth rather than compliance (although I can help with that too).  If you're small business looking to grow, I can also help you build and leverage a brand to attract the people you need and want without it costing you and arm and a leg.

What I hope the chamber and connections I make within it can provide is some objective input into my business as it grows and diversifies, while also ensuring the services I offer would be valued by potential customers both locally and regionally.  I'm also looking to connect with other business owners in the local community and share experiences, insights and suggestions to make all our businesses successful.

I can be contacted on 0418 416 769, or email at malcolm@peakcorporatesolutions.com.au.

www.peakcorporatesolutions.com.au
Posted in Introduce Yourself
What a pleasure to be part of this community!
I'm Cassia, and I'm the Marketing behind Urban Cam | Creative Image. I work with my husband, and favorite photographer, Cauê Zanella. 
We started our business because we're passionate about creating beautiful content and wanted to find a way to help business grow. For us, it's so much more than just photos. We're in it because photos are what will really capture the attention of your client to book with you.

We're specialised in the property and commercial market, and we now have been collecting a variety of new clicks and stories we would like to share with you. We achieved the incredible number of 22k projects already completed, working with a variety of clients. We've been working with two TV programs of home renovations: Love It or List It on Foxtel, and Space Invaders on Channel 9.

We work with a complete image solutions including photo, video, drone, floor plan, virtual furniture, and 3D virtual tour.

Follow us on Instagram (www.instagram.com/urbancam.creativeimage).
And check our website to know more about us: www.urbancam.com.au

If you have any questions, please don't hesitate to ask! I'll be more than happy to help!

xx
Posted in Introduce Yourself
Hi everyone,
I'm Gerard and I'm the Founder of Gerard Media - stoked to be a part of this community!
If you have 3min you can learn about everything we do in this short video 👇👇👇
Our Brand Story Video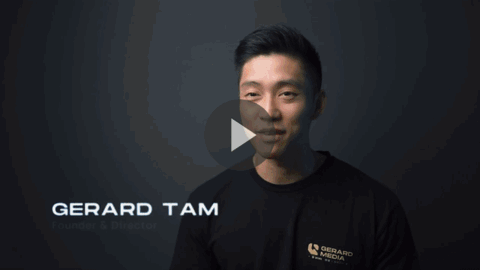 All in all, if you're looking for help with video because you wanna connect better with your audience or you just don't know how to implement videos to generate results... we're here for you 👊
If you have a unique story I'd love to hear it! Always open for a coffee ☕
Speak soon,
Gerard
Instagram
LinkedIn
Website
Hi all,

Pest2Kill is looking for a new team member to fill a newly created role of Customer Service Consultant & Administrator. The role is permanent part time (4 days per week) based at our office on Edgecliff Road in Woollahra. Please share the below link to anyone you think might be interested!

Thanks 🙂

Job Info & How to Apply:
https://www.pest2kill.com.au/pest2kill-customer-service-consultant-and-administrator/
Hi all! Paula, E and I are looking forward to seeing your beautiful faces tomorrow night at the Corner House from 6-8pm. Tickets available for purchase here. See you then! Avi Xox https://www.eventbrite.com.au/e/speed-networking-tickets-148884803455
This masterclass will help you understand the most topical issues and current legal developments in employment law for 2021. 
 From the workshop you will: 
 Learn how to conduct a lawful redundancy and manage your workforce post COVID; 
Understand whether you can direct your employees to obtain the COVID-19 vaccine; 
Learn about your obligations regarding casual employees following recent legislative changes; and 
Learn about the proposed changes to Sexual Harassment laws in Australia following the government inquiry and understand your obligations as an employer. 
 Presented by Dean Tolkin and Lisa Aguilar of Sasphire Legal 
Sasphire Legal
is an innovative employment and industrial law specialist firm. We provide a full range of legal services to our clients to ensure that our clients can feel secure in the knowledge that they are properly supported when dealing with employment issues.
To save your free seat: https://www.eventbrite.com.au/e/masterclass-hot-topics-in-employment-law-tickets-157632708675
Come and join us on the 9th June at The Cornerhouse from 6pm-8pm for a seriously fast paced fun networking event.


Ever go to an event and get stuck with the same person! Not happening at this one.. you will get the chance to meet at least 10 other business owners and have 5 minutes to tell your story to the person across from you!
Ticket price includes welcome drink and nibbles

To book a ticket ( discounted for all members) head to: 
https://www.eventbrite.com.au/e/speed-networking-tickets-148884803455